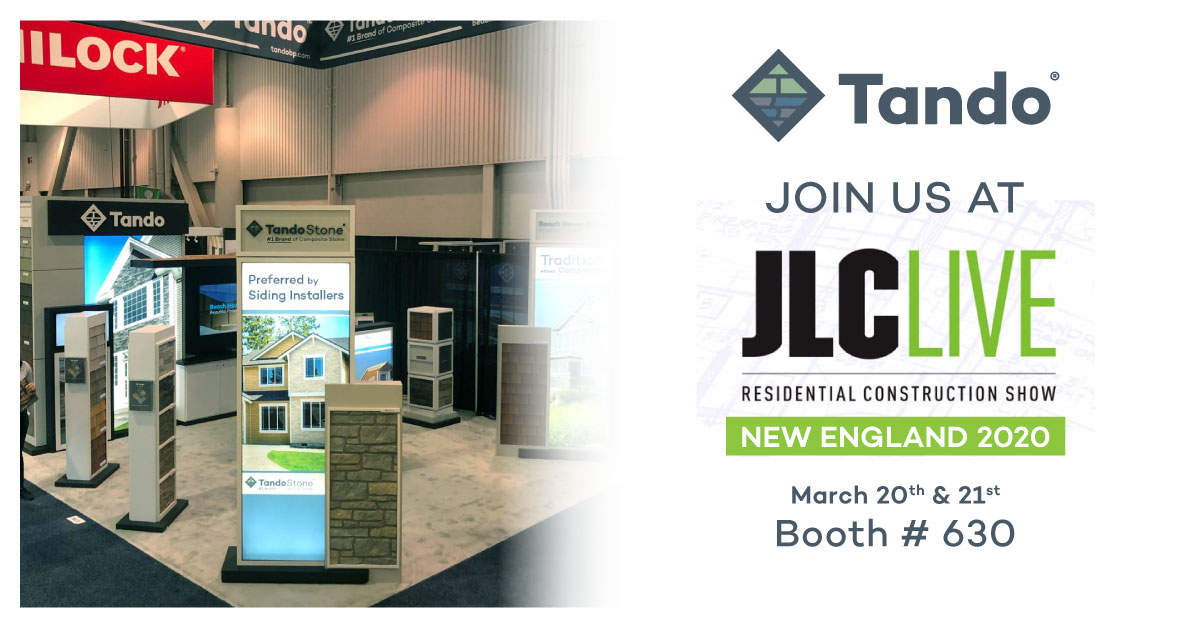 We love the JLC Live show, and can't wait to see you all there. It's one of our favorite shows, because it's filled with contractors and builders, and we offer innovative products that solve the pain points you face everyday!
TandoStone, The #1 Brand of Composite Stone can be installed with traditional tools and no mortar required. It's quick, easy and can be installed in any weather, which helps contractors continue building into the winter months.
Beach House Shake is a homeowners dream. We crafted Beach House Shake for homeowners who value the look of natural cedar and demand that it stays looking like the day it was installed, without any upkeep. But it also has benefits to the contractor, as it's much quicker and easier to install than natural cedar. The end result can be summed up in two words: beautiful freedom.
Another benefit to working with Tando is that we are the perfect solution for a mixed material design. Whether the home has vinyl siding, stucco or fiber-cement, Tando products are ideal for the ground and gables, as Tando products are protected against moisture.

We will be serving Del's Lemonade at our booth!
Come and enjoy a free cup of Del's Lemonade. Served fresh during the exhibit show hours.
Don't miss Del's Happy Hour on Friday from 2:00pm to 5:00pm.
We can't wait for you to see our brand new booth! We guarantee you'll walk away inspired, and ready to start building with Tando.