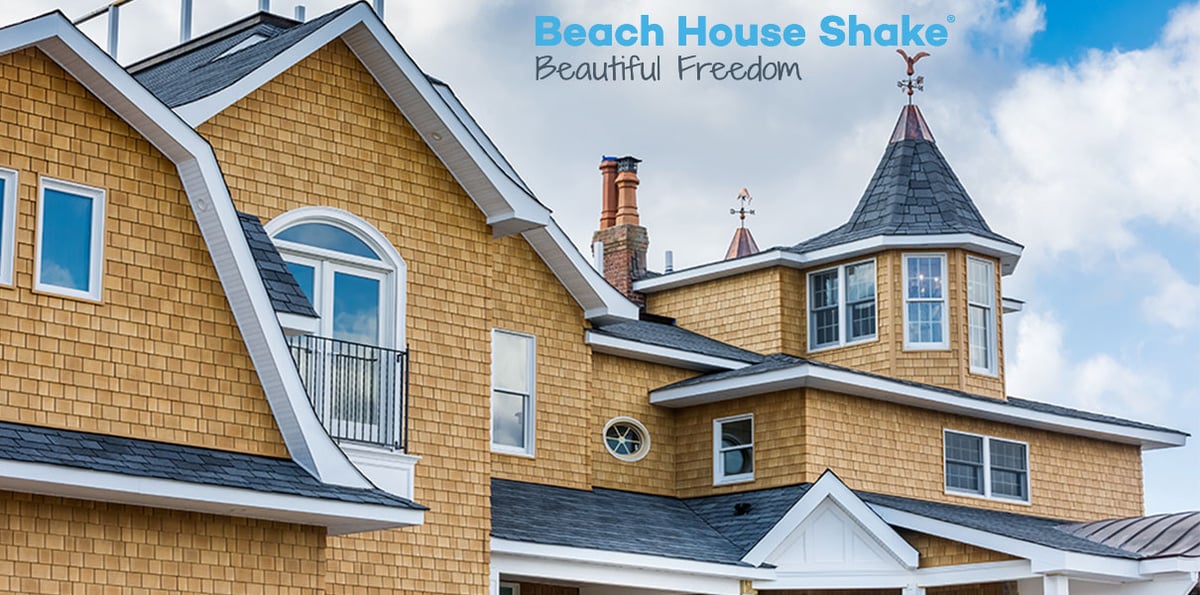 We are back with Part 2 of the Constructing Brands Podcast. This week, Ralph Bruno talks about the successful launch of Beach House Shake!
If you didn't get a chance to check out Part I of this two-part series, listen to the episode here or download from iTunes.

Initiate the Right Conversation With Your Buyer
Ralph Bruno says, "If we just had one product to build the whole company around as a consumer-based brand, it would be Beach House Shake." But Ralph and his team did not always see it that way. After only three years, Beach House Shake has become an iconic consumer-driven brand in the building materials industry. However, Derby initially struggled to move Beach House Shake because the targeting was slightly miscalculated. The product was dished out to channel partners without a clear vision of its consumer appeal in the competitive market of exterior building materials. But three years later, Beach House Shake sales are on the up and up and Derby has shifted the conversation toward consumers. Beach House Shake is for consumers who want something identical to a cedar shingle that maintains its aesthetic with low maintenance. And once Ralph and his team positioned it that way, their sales went through the roof.
Taking Beach House Shake to Market
Derby Building Products has locked-in on a sweet spot in the consumer market. So, Beach House Shake will continue to build momentum with a new tag line, an aspirational consumer experience campaign, new digital collateral, visualizers, and a strong tradeshow presence. It enables them to make a direct consumer play with all of their experts and channel partners lined up. And now that the product has been out for three years, Ralph and his team can show consumers the long-term value and durability of Beach House Shake. In the building materials industry, talk is cheap, so a little bit of show and tell goes a long way. If you are interested in learning more about Ralph's strategy behind the launch of Beach House Shake, listen to the latest episode of Constructing Brands.
Listen to Part 2 of the Constructing Brands Podcast
Two ways to listen. Click the button above to listen online or download from iTunes.
For more information on Beach House Shake, visit

www.beachhouseshake.com
About Ralph Bruno
An expert in brands that replace traditional building materials, Bruno was National Sales Manager at Trex Company and President of AZEK Building Products—leading both brands to define new categories in decking and trim. At Derby, he now leads the expansion of several branded products including TandoStone®, the number one brand of composite stone, and Beach House Shake®, a product that is indistinguishable from natural cedar shingles but requires little to no upkeep while retaining the beauty of the day it was installed. Derby also offers the well-known Novik brand, featuring NovikStone® and NovikShake®. Novik products are a vinyl siding complement as well as DIY-focused products in the home improvement retail channel.