Architectural Sill is a deep profile that is architecturally accurate with a realistic look and feel.
Designed with a slope forward to direct water away from a structure, Tando's Architectural Sill offers superior moisture management while delivering beauty and functionality.
As a complement to the Architectural Sill, Tando has also developed an Architectural Sill Corner that can be used as a corner or can be easily cut on the left side or right side to act as an end cap to terminate a run.
Architectural Sill and Architectural Sill Corners available in these colors:
Raven (pictured at left)
Pewter Sable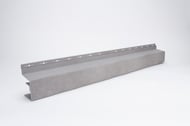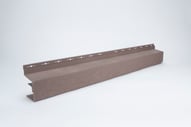 Architectural Sill Corners available in all colors